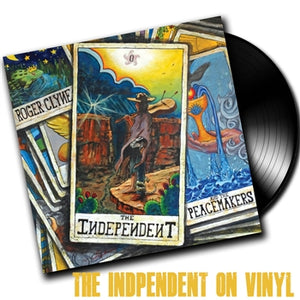 The Independent - Vinyl Album
A Vinyl Album of, The Independent, and a digital download copy of the full album (available April 29th) as well as an instant SONG download of "Right Where We Want 'Em" at time of purchase.
The title track off The Independent is a representation of the group's Southwest influences, delivering an instrumental collaboration that evokes desperado imagery and draws inspiration from old west musical greats. "The Independent is a double entendre," says Clyne. "It represents the solo sojourner, but it also frames the idea of moving forward as a collective group in the name of independence.", This album includes all 9 songs.
Songs include: 1. Ain't Got The Words For This 2. Once I Was A Thief 3. Stick It To The Man 4. Geronimo 5. Love Knows How 6. 5 x 5 7. California Breakdown 8. Right Where We Want Em 9. The Independent
This product is a physical VINYL RECORD.
---
We Also Recommend